Mission
Provide customised technical support and maintenance solutions to reduce downtime and downtime cost, for a circular economy.
About us
E-Repair is an Italian company that has inherited the know-how of a former company and its founder's 30 years' experience in the field. E-Repair was founded in 2007 to provide an Italian service centre that could repair and refurbish industrial printed circuit boards in a short time and at a reasonable price.
Over the years, E-Repair has proven to be a reputable and reliable company, which is why it became the only SIEMENS AUTHORISED SERVICE CENTRE repairing and refurbishing printed circuit boards for industrial equipment.
Later, the company expanded its range of repair services to cover industrial and marine electronics.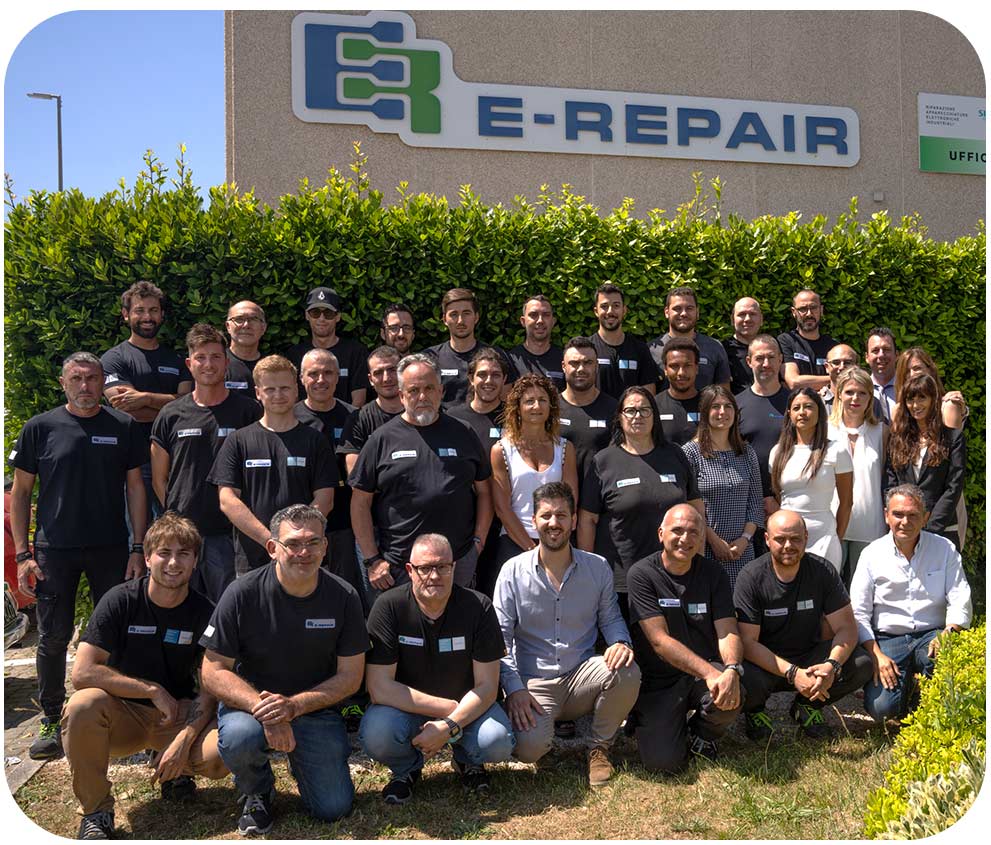 History
A dynamic business
1994
Our technical
support service was launched
2007
Our first
service centre in Italy was opened
2008
Siemens Service Partner
Certification
2012
Siemens
Logistics Certification
2019
Our repair service
for marine electronics was launched
2020
Our range of repair services
was expanded to cover products used in other sectors