Personalised
advice
The experience gained over the years by the E-Repair Team in managing a systems approach at leading manufacturing companies in Italy has allowed us to develop services specially designed for small and medium-sized businesses, to offer them personalised advice after plant assessment and define medium-long term strategic plans for predictive, reactive and improvement maintenance of electronic devices making up a plant, so as to support them at all stages of the Industry 4.0 transition.

Using a systems approach, we can detect those structural and design flaws, programming mistakes and incorrect uses of the entire production plant, as well as improve the management of maintenance activities with respect to production planning, in order to optimize plant performance, prevent breakdowns and define dedicated support plans.
Systems
approach
E-Repair has been implementing a systems approach for several years, to reduce the risk of failures that could affect the system/plant functionality or performance, in order to ensure business continuity and improve a company's competitiveness. The systems approach developed by E-Repair is a combination of a number of tools, techniques and methods for identifying the characteristics of a plant and its criticalities, in order to define a custom plan for continuous monitoring and scheduled maintenance based on specific indicators specifically analysed by the E-Repair team, in order to assess support priorities and define a strategic support plan, in case of failure, according to each individual SLA (Service level agreement), so as to reduce plant shutdown.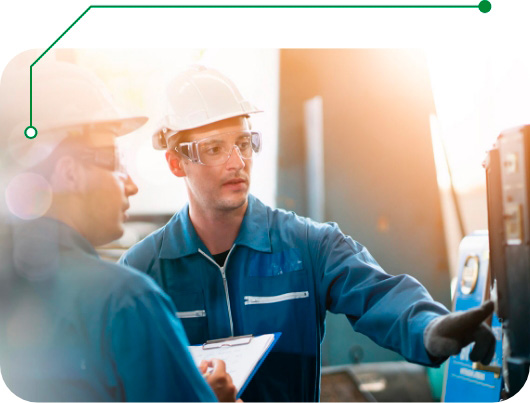 Plant
assessment
According to a
SURVEY
conducted by the
UCIMU
- System to produce, about 48% of the machine tools and production systems installed in the Italian industries are over 20 years old, while 26% are 11 to 15 years old, and only 5.6% use Industry 4.0 systems. As for European companies, those located in southern Europe have the largest number of obsolete plants and are not equipped with plant monitoring systems. E-Repair consulting services are specially designed for companies that do not use Industry 4.0 technologies, which include plant assessment aimed at identifying worn components and any criticalities of the entire production plant, so as to get a picture of the situation and define – with its customers – a specific support plan based on customer needs, to reduce downtime and downtime cost and provide support at all stages of the Industry 4.0 transition.
Industry 4.0

Integrated Maintenance Services

To companies that have already implemented Industry 4.0 technologies, E-Repair offers preventive, reactive and improvement maintenance services planned according to the indications provided by the plant performance monitoring tools and with the support of their maintenance department or the supplier managing the Industry 4.0 system, in order to ensure business continuity.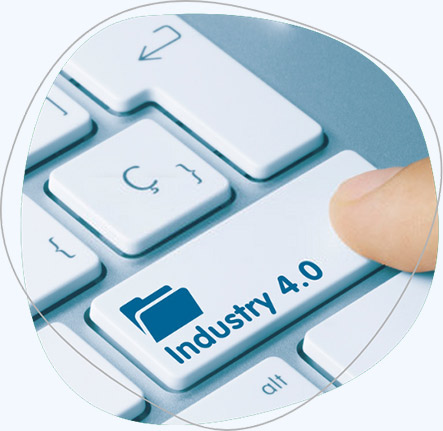 Custom
maintenance plan
The E-Repair Team consists of expert electronic technicians and engineers, at your disposal to assess the characteristics and needs of your plant, and to develop a custom maintenance plan, so that you can define in advance the annual maintenance budget, the services required to ensure business continuity and any priorities, to reduce the risk of failure and maintain a constant level of performance, as well as to define the SLA (Service Level Agrement) and implement a shared intervention strategy.