Sale of tested products
We know the peculiarities and needs of the industrial world very well, and speed is one of the key elements for a quick resumption of production. That's why a wide array of industrial electronic items are available for delivery at our warehouses. Our warehouses are equipped with automated managed systems which ensure stock rotation based on the priorities defined by our internal laboratories. Over the years, the company has developed a supply chain model for shipping industrial electronic products all over the world with standard or express delivery, including same-day delivery.
EASY

ADVANCE

The

EASY

ADVANCE

service developed by E-Repair is characterised by the speed and technology innovation typical of Industry 4.0, and has made it possible to overcome the now "obsolete" concept of repair. With EASY ADVANCE, you can minimise – and even prevent – downtime, as you will get refurbished products ready to be installed on your line to replace any broken items.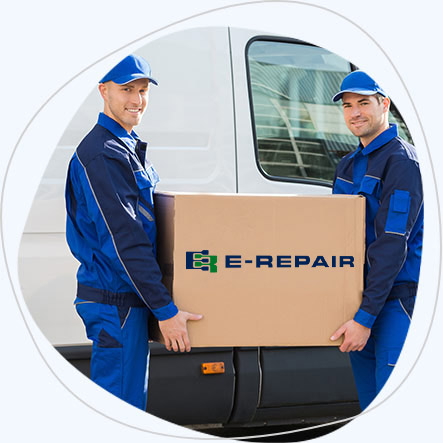 INTEGRATED LOGISTICS
In addition to our WAREHOUSE of REFURBISHED PRODUCTS (CNC machines, PLCs, servo drives, operator panels, power supplies and a number of accessories), we also offer a SAFETY REPLACEMENT service: a dedicated warehouse, with clones of strategic electronic products for any plant, which are regularly checked and inspected.

In case of failure, the spare part you need will be supplied in advance, so that it can be installed within a few hours of failure, thus reducing downtime and downtime costs.
Advantages of this service
Times and costs defined in advance.


Remanufactured products are tested for 24/48 hours (stress testing).


1-year warranty on repaired items.

Read more
Extended support (2 years).

Find out more

.


Downtime and downtime cost reduction.


A sustainable solution, as the life of your plant and its components will be extended.
Benefits of E-Repair extended support (2 years)
E-Repair provides an
extended support
 applicable to some specific items (including new, refurbished and repaired items) whose coverage starts at the date of purchase of a new or refurbished item, or on the date a repaired item is delivered.
You can buy our
extended support
when placing a purchase order or when your requested service is provided. Our extended support
offers extra benefits
not covered by a manufacturer guarantee, such as extended repairs and replacement of worn parts by E-Repair qualified technicians or its trusted partners.
Contact us to find out if you can add our extended support to the item you want to buy or repair.